International Project Manager (m/f/d)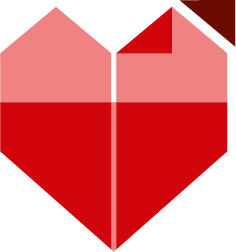 Vor 6 Monaten veröffentlicht
Nine out of ten strokes are preventable.
Preventicus develops technologies and medical care programs that make this goal more achievable every day.
We are hiring, please come in!
First curious about what and how we do?
A major cause of stroke is unrecognized or untreated atrial fibrillation. Preventicus is a leading digital health company and provider of managed care programs for cardiac rhythm management, especially the detection of atrial fibrillation. This makes it possible to screen for atrial fibrillation, cost-efficiently and device-independently, interlinked with a subsequent "beyond the standard" diagnosis and therapy by a physician for stroke prevention.
The core technology of the screening of large populations is the Preventicus smartphone application for measuring, documenting and analyzing heart rhythm via smartphone camera or wearable, with ECG-comparable accuracy. Certified as a Class IIa medical device, the app has been validated in several European multicenter studies (the largest of their kind, further game changing clinical trials on screening, management and therapy of atrial fibrillation are being currently conducted). Our digital medical devices are combined with telecare services and – in case of confirmed rhythmological abnormalities – a subsequent medical diagnosis.
The overall managed care program has been evaluated in terms of health economics and shows – so far a uniqueness – a positive cost-effectiveness. Preventicus receives funding and commitment from the EU under the several large Horizon2020 grants – also exceptional – for the European roll-out of these programs.
After commercial success in Germany, international expansion has started. We are looking for an experienced
International Project Manager (m/f/d)
to start as soon as possible for and unlimited full-time position.
Your main tasks:
You will take project management responsibility for establishing and organizing the rollout of our managed care programs in international markets, starting in Saudi Arabia, Poland and Romania. You will work closely with local partners, ministries of health and the Preventicus team.
You will play an important role as a liaison in the communication between the international stakeholders and our sales and development teams.
You will monitor the rollout progress, take over project management and administrative support.
You are responsible for the continuous support during and after the rollout, ensure a successful implementation, keep an eye on deadlines and timing, manage the financial flows.
You are identifying problems and risks and assisting in finding solutions.
Your profile:
Completed university studies, preferably with a business background
You already have at least 7-10 years of experience in management and coordination of international projects (preferably in IT-medical project coordination)
Sound professional experience of several years in project management and coordination, ideally in the medical technology sector
Willingness to travel to the regions mentioned
You already have experience in the Middle East / Arabic region
You have high social competence in an international context
You are willing to take on a lot of personal responsibility
You have very good organizational skills, time management and problem solving strategies
You are flexible and resistant to new tasks in unfamiliar areas as well as to stress peaks
Fluency in written and spoken German and English is essential for your daily correspondence as well as for the preparation of documents
You are well-versed in the use of common IT tools and have a technical understanding, especially for digital projects
You work independently as well as within the team
What we offer you:
A permanent position in a highly innovative company with flat hierarchies and an open, cooperative corporate culture.
You are an important part of establishing a completely new and unique concept worldwide, a "full-service provider" for the implementation of cardiological care programs.
Plenty of room for your own ideas.
A wide range of training opportunities for your personal and professional development
A salary beyond your expectations, if you meet or exceed your objectives.
If we have peaked your interest, we look forward to receiving your application by Email at jobs@preventicus.com